Fresh-Aire UV Lights Eliminate Bacteria, Viruses & Allergens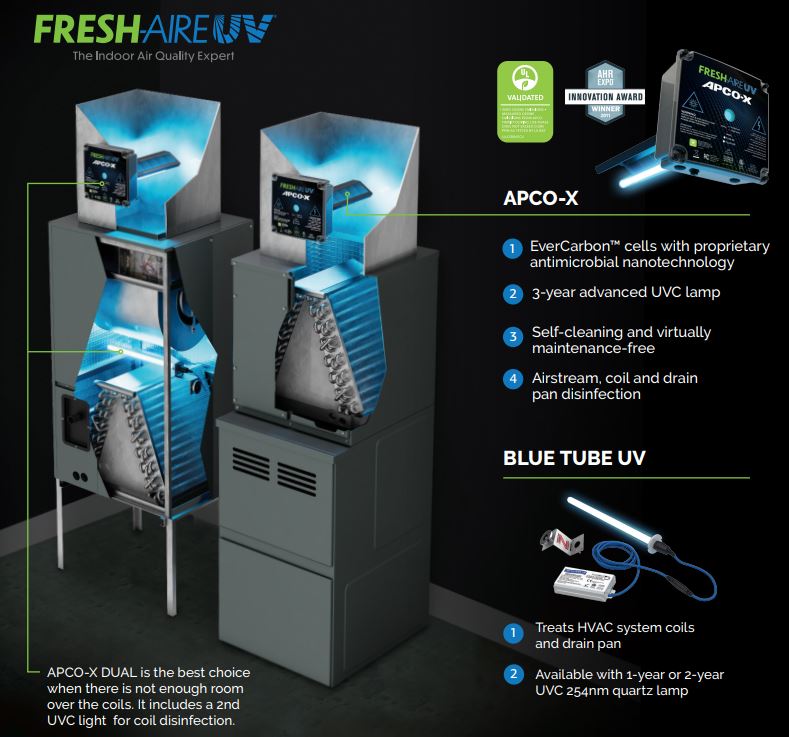 UV lights, like the APCO-X from Fresh-Aire, can offer a whole-house treatment system and revolutionize indoor air quality. Features and benefits of the new APCO-X include:

EverCarbon™ Cells with Proprietary Antimicrobial Nanotechnology
33% More Effective Than Previous Models
V-Twin Element with Over 65% More Carbon Surface Area
3-Year UV-C Lamp
LED Status & Lamp Fault Indicator
Translucent Polycarbonate Housing
Horizontal or Vertical Installation
Fresh-Aire UV APCO is the first UV/PCO based air purification product line to achieve the UL environmental claim validation (UL-2998) which identifies air purification systems that emits zero ozone. They are then listed in the UL SPOT database of sustainable products, so you can improve your indoor air quality without worrying about environment impact.

Download the Brochure